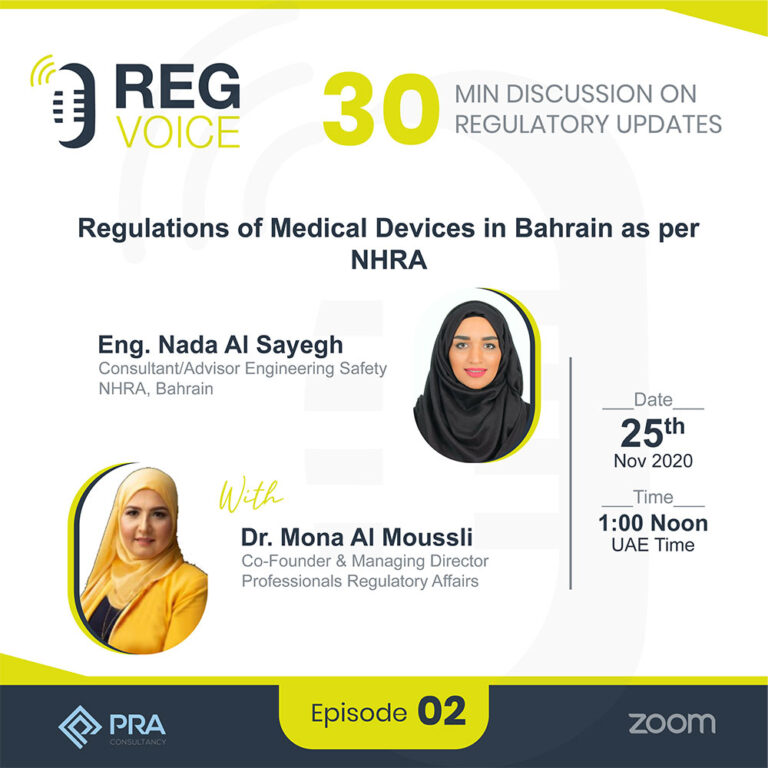 Title: Regulations of Medical Devices in Bahrain as per NHRA
In the second episode, we will discuss the regulations of Medical devices in Bahrain as per NHRA.
Episode 02 Guest:
Eng. Nada Al Sayegh
Consultant/Advisor Engineering Safety at NHRA, Bahrain
BSC in biomedical engineering at AUST, UAE.
MSC in healthcare quality and safety management in healthcare at RCSI.
10-11 years of experience in medical devices field starting from service engineer moving to head of Clinical engineering department in governmental hospitals currently working as a consultant/advisor engineering safety in the National Healthcare Regulatory Authority since 2015 represent Bahrain medical device regulation, nationally and internationally.
ISO 13485 certified auditor.
Member in GSO/TC11 committee, AHWP, GCC central registration, GCC classification , voting member in ISO/TC 121 ,210, 106, 150 ,170, 194,198.